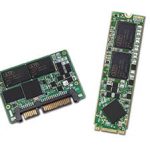 As demand rose, the overall NAND ASP rose by nearly 7% QoQ, and the quarterly  NAND revenue rose by 10.8% QoQ to $16.4 billion in 2Q21.
In Q3, datacentre will become the main growth driver as customers expand procurement of high-density enterprise SSDs. 
Furthermore, notebook demand is expected to remain at a fairly high level in 3Q21, thereby sustaining bit growth and the ongoing rise in contract prices of NAND products. 
Hence, TrendForce currently forecasts that the quarterly total NAND  revenue will not only again register a QoQ increase but also hit a record high for 3Q21.