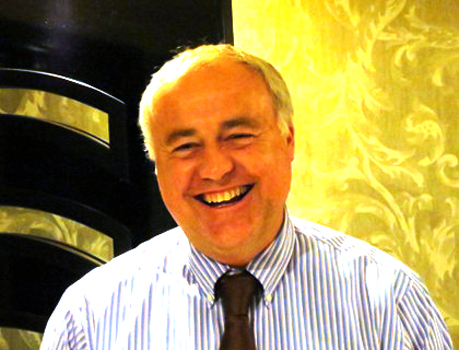 H1 net revenues were $6.01 billion with a gross margin of 39.7%, an operating margin of  15.5% and net income of $776 million.
The Q3 forecast  is for net revenues of $3.20 billion at a gross margin of 41.0%
"Q2 net revenues and gross margin came in at the high-end of our business outlook range driven by continued strong demand globally," said CEO Jean-Marc Chery (pictured), "on a year-over-year basis, Q2 net revenues increased 43.4%. Q2 gross margin of 40.5% and operating margin of 16.3% improved 550 and 1,120 basis points, respectively, and net income increased 357.2% to $412 million."
"First half net revenues increased 39.1% year-over-year, driven by growth in all product groups, except the RF Communications sub-group. Operating margin was 15.5% and net income $776 million," added Chery, "ST's third quarter outlook, at the mid-point, is for net revenues of $3.20 billion, increasing year-over-year and sequentially by 20.0% and 7.0%, respectively; gross margin is expected to be about 41.0%.
"We will now drive the Company based on a plan for FY21 revenues of $12.5 billion, plus or minus $100 million, a year-over-year increase of 22.3% at the mid-point," said Chery, "this growth is expected to be driven by strong dynamics in all the end markets we address and our engaged customer programs. Our CAPEX plan will now be about $2.1 billion for 2021."
ST's net financial position was $1.08 billion at July 3, 2021 compared to $1.19 billion at April 3, 2021 and reflected total liquidity of $4.25 billion and total financial debt of $3.17 billion.