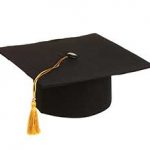 The move comes as the Taiwan industry finds talent getting increasingly short, made worse by a brain drain to the US and China.
China has said it needs 230,000 more Semiconductor engineers by 2022 and a recent White House report highlighted "an immediate need for highly skilled workers in the semiconductor industry."
National Yangming Chiaotung University will be the first of four Taiwanese universities to set up a semiconductor school, planning to start with 120 Masters and PhD students in Spring 2022.
TSMC, Foxconn, Powerchip, MediaTek, Novatek, Wistron and Advantech have agreed to put up $6 million a year to fund the courses.